WE HELP STUDENTS GET THEIR BEST RESULTS
98% of past students who attended our seminars reported higher marks
Students & Parents (Years 11 & 12)
Join us for a FREE QCE session to help you get ahead in 2022
The best way to set yourself up for success in the QCE is to get all of the tips and tricks from our experts who have done this all before.  Our skilled team of qualified QCE markers and teachers will provide you with all the skills you need to boost your scores.
•

How to manage stress during the year
• Secrets to QCE success
• Understanding the ATAR
• English tips and tricks
• Strategies for parents to give your child the best chance to succeed this year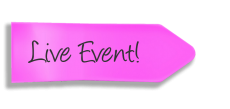 For the past 16 years, InspirationED has been supporting schools and empowering students to prepare effectively for the HSC/QCE.
Our programs and resources are delivered by our qualified practising teachers with extensive QCE marking experience. We conduct our QCE programs with major tertiary institutions.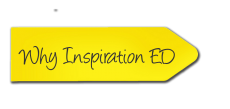 For any queries please contact:
 National Event Director – Matthew Gatfield.